The Story of Your Favorite Rock Stars' Cannabis Arrests
Many of our greatest creatives and musicians have used cannabis as a creative aid – and they did so at a time when consumption was still illegal in nearly every part of the globe. With the extra scrutiny that comes with life under the spotlight, this meant that arrests were inevitable.  
Here are seven stories of musical legends who have been arrested for cannabis – and how they (barely) made it back to freedom.  
Mick Jagger and Keith Richards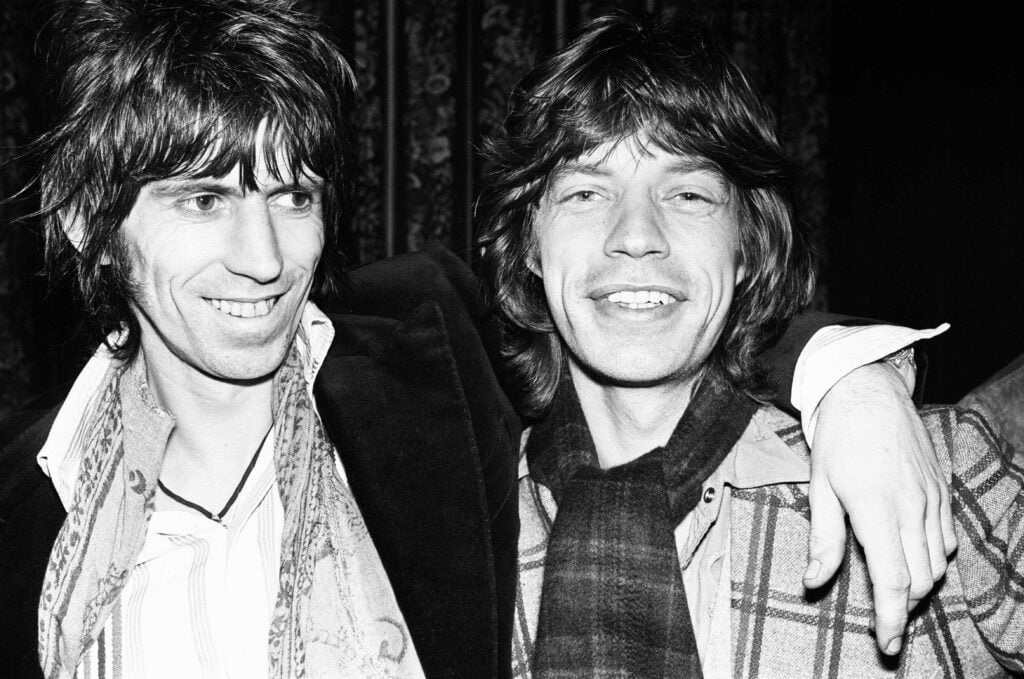 In February 1967, eighteen police officers raided a party at Keith Richards' home in England. An operation of this size could today be considered a waste of budgetary resources – but cannabis use was on the rise in Western counterculture at the time, and police departments reacted by targeting celebrities in order to demonstrate that no one was above the law.  
The police found a few roaches and some amphetamine tablets that Mick Jagger, who was also at the party, had bought at a pharmacy in Italy. This was not a huge bust, but it was enough to arrest Richards and Jagger on drug possession charges.  
As the frontmen of The Rolling Stones, Jagger and Richards made appealing targets for conservatives in the justice system, and in June 1967 the court convicted them both. Jagger was set to do three months in prison while Richards got hit with a full year for "allowing his house to be used for the purpose of smoking cannabis.
The Stones appealed, and then a few days later a London Times editorial argued that the legal system had treated Jagger and Richards unfairly by issuing them more severe sentences "than would have been thought proper for any purely anonymous young man." 
There was a public outcry, and a few weeks later the court vacated both men's sentences in response to this PR move. ("You can't always get what you want," as the Stones song goes – but this time they did). 
For his part, Richards was thankful for the notoriety that stemmed from his arrest, later writing in his autobiography that his trial turned him into a "folk hero overnight" and that he has "been playing up to it ever since." 
John Lennon
In October 1968, London police arrested John Lennon and his girlfriend Yoko Ono for cannabis possession while they were staying at Ringo Starr's apartment.  
Lennon had openly stated his love for cannabis in interviews, and the police had noticed. An ex-cop friend of Lennon's had warned him to expect a police raid at any time, so Lennon cleaned out the apartment (which Jimi Hendrix had also previously stayed in) to rid the place of any compromising material. 
On the morning of October 18th, London police (the same squad that had arrested Mick Jagger and Keith Richards) stormed Starr's apartment. Lennon and Ono weren't smoking at the time, but police sniffer-dogs turned up a few grains of hashish in some boxes Lennon had brought from his house – Lennon had searched the house thoroughly for substances, but had then forgotten to check these boxes when he carried them into the apartment. 
Scotland Yard Detective Sergeant Norman Pilcher (remember that name) arrested Lennon and Ono and marched them in cuffs through a crowd that had gathered outside the apartment. Lennon remained adamant that neither he nor Ono had smoked cannabis on the premises, but still pleaded guilty for possession; he worried that Ono would be deported from the UK if they fought the charges in court and lost. 
The court convicted Lennon, but let him walk free after he paid a fine of 150 pounds – and warned him that any further cannabis offenses could earn him a year in jail. His conviction also meant it took him years to get a green card into the USA. 
George Harrison
One year later, Sergeant Norman Pilcher's drug squad arrested John Lennon's bandmate George Harrison. 
Police raided "the quiet Beatle's" bungalow on March 12, 1969 – the day of Paul McCartney's wedding to Linda Eastman. (While Pilcher never admitted this, it's more than likely that he planned the raid for this day to keep Harrison from attending the festivities). 
Harrison and his then-wife, Pattie, waited while police tore the house apart. Some of the police officers made themselves tea and, excited to meet Harrison, asked him if the Beatles were working on any new music. 
"Yes," Harrison said. "But you're not going to hear it." 
Police found some joints in the house. Pilcher then approached Harrison, claiming he'd found a large nugget of hashish inside one of Harrison's shoes. Harrison replied that the contraband had been planted, saying, "I'm a tidy man. I keep my socks in the sock drawer and stash in the stash box. It's not mine." 
Pilcher arrested George and Pattie Harrison, and the booking process at the police station took so long that they did indeed miss McCartney's wedding. 
Later that month, the Harrisons were found guilty of possession and they each paid a 250 pound fine. Like Lennon, Harrison was dogged by his conviction and later had trouble getting a visa to visit the United States. 
And as for Sergeant Pilcher? In 1972, he received a four-year prison sentence for perjury after allegations that he had routinely planted evidence and lied in court. 
Paul McCartney
Paul McCartney landed in Tokyo in January 1980 to tour Japan with his band Wings, but he never made it out of the airport. Customs officials found a half pound of cannabis in his luggage and took him away to a narcotics detention center. 
"We were about to fly to Japan and I knew I wouldn't be able to get anything to smoke over there," McCartney recounted in 2004. "This stuff was too good to flush down the toilet, so I thought I'd take it with me." 
McCartney had good reason to be this cavalier – he'd been arrested for cannabis possession numerous times, and had always gotten away with a slap on the wrist. 
But this time it was different. In Japan, a cannabis smuggling charge carried a sentence of up to seven years' hard labor. While his lawyers worked to get him released, McCartney tried to stay upbeat, spending his time exercising and reading science fiction books in his jail cell, and taking communal baths with the other prisoners (something those prisoners probably talked about for years afterward).  
McCartney spent nine days locked up before getting sprung "due to my celebrity," as he said later. Japanese authorities agreed to let him walk if he signed an affidavit stating he "no longer smoked cannabis" – which all parties involved had to have known was a lie. 
Watch McCartney talk about his arrest on Carpool Karaoke here.
Jimi Hendrix
When Hendrix and his bandmates from the Jimi Hendrix Experience landed at Pearson airport in Toronto in May 1969, the Canadian Mounties found small amounts of cannabis and heroin in Jimi's luggage.  
Hendrix and his bandmates were stunned. Their road crew had warned them to make sure they traveled without contraband, and they'd meticulously checked their bags and clothing before heading to the airport to make sure nothing had been planted on them. This was a legitimate worry for Hendrix; much like the London police kept the Rolling Stones, The Beatles, and other celebrities in their crosshairs, California police were keen to nail Hendrix on drug charges and had kept his LA home under surveillance. 
Canadian prosecutors charged Hendrix with possession, which could have put him away for up to 20 years. He was released on $10,000 bail and still made his concert that night, but spent the next seven months awaiting his trial in a state of "agonized suspense."  
But things broke Hendrix's way in court that December. His defense team argued that Hendrix could not have been expected to be constantly aware of what he carried in his belongings – and that the drugs could have been planted in his luggage by Canadian officials. (It was indeed very unusual for the Mounties to visit the airport and search arriving passengers, which is what they did to Hendrix). His lawyers also pointed out that fans often passed Hendrix gifts and small packages, which he'd stuff in his bag to look at later.  
Hendrix's case was bolstered by the fact that he had no other drug paraphernalia in his possession and no needle tracks in his arms. The jury handed over an acquittal after eight hours of deliberation, and he flew home a free man. 
"Canada has given me the best Christmas present I ever had," Hendrix told reporters after the trial. 
David Bowie (featuring Iggy Pop)
In March 1976, David Bowie's Isolar tour took him to Rochester, New York, where local vice detectives arrested him at a party after a show. 
A few undercover female police officers had made their way into the party to follow up on a tip that Bowie and his entourage were traveling with cocaine. While the officers didn't find any of that substance, they did discover "about a half a pound of marijuana" in a bedroom in Bowie's hotel suite.  
Detectives arrested Bowie and three other partygoers, including fellow musician Iggy Pop. Bowie gave his real last name (Jones) at the police station, spent a night in jail, and left the next day after paying everyone's bail. He was back on stage that night. 
Marijuana possession in New York was then a class C felony, and so Bowie stood to face fifteen years in prison if convicted (imagine how his absence would have changed the music scene during that time). 
It didn't come to that. Bowie pleaded not guilty at his arraignment a few weeks later, and maintained the cannabis wasn't his – later telling Playboy that it belonged to other partygoers and that "I haven't touched it in a decade." 
Fittingly, the case was formally adjourned a few weeks later – on April 20, all days. The judge let Bowie remain free on bail, and the Thin White Duke's Isolar tour continued. Meanwhile, Bowie's "ridiculously cool" mugshot from the arrest is still widely shared online today. 
Watch footage from a press conference Bowie gave on his experience here. (LINK) 
Bob Marley
Reggae pioneer Bob Marley – who was an outspoken supporter of cannabis legalization and referred to the act of smoking it as a "sacrament" – caught a cannabis case of his own when he lived in England. 
There aren't too many details about this incident, but we do know that while Marley was in London in spring 1977 working on his album "Exodus" (the collection that gave us "Jamming" and "One Love"), police caught him in public with a small amount of cannabis.  
They arrested the singer, who lied about his address at the police station; he said he lived at 27 Collingham Gardens (which was actually where his bandmates were staying) – probably to keep police from searching his real address at 42 Oakley Street, where it's a safe bet that he may have had a larger stash of cannabis.  
Marley was convicted of possession at his court appearance. He got off with a light punishment, though – the court ordered him to pay a fine, but he did not receive a jail sentence.  
Conviction regardless, the City of London seems to look back fondly on Marley's time in England. Last year, The English Heritage Society commemorated Marley with a special plaque at his 42 Oakley Street home.  
While some of these stories were close calls, none of them had a tragic ending and the stars were all back to business shortly. (Top-tier legal representation is surely one the greatest perks that comes with stardom). 
These stories, unfortunately, remain exceptions. Even today, a cannabis arrest in the wrong jurisdiction can bring stiff fines, jail time, or ruinous criminal convictions. 
But as the legal cannabis scene matures, we may soon reach a point where the next generation of enthusiasts might not even remember a time when cannabis was illegal. Hopefully, by that point, these stories will seem more archaic than ever. 
---
At Northern Standard we believe that cannabis enhances some of the best things in life. And to enhance the best things, you need the best cannabis.
This is why we create premium, full-spectrum cannabis extracts via our proprietary CO2 extraction process. We do not use cutters, fillers, or additives of any kind.
Go here to see where our extracts are available, and view our new line of vape accessories here.
The Rise of American Cannabis Culture  The modern cannabis culture is still young. After all, it was completely illegal throughout the US until 1996, when California voted to permit medicinal cannabis. And here in Colorado, we've only been able to operate since 2014. ...